Is it hard for you to find the best rock climbing places for kids? Gyms are superb, but outdoor rocks can be mind-blowing too, for a more practical climbing experience is essential for your kid.
Diversity enhances the learning of your kid. He can also test his skill with more independence.
Therefore, we've searched for the best indoor and outdoor climbing places for your kids and family. Let's get seen which climbing place is ideal for your kid.
10 Best Indoor Rock Climbing Places for Kids
Densely populated area of America has dozens of rock climbing places to visit. Among these, we have found the best climbing gyms for kids.
The club is a perfect place to visit for your kids' climbing lesson. The club stands eminent as one of the best indoor climbing places for kids in New York City. The gym provides the young climber with a perfect opportunity to emerge as a grown climber later on.
The kids above 5 can get admission to enjoy the memorable practice here. The gym also brings occasional climbing programs during vacations. The climbing gym has other locations across the USA, including Massachusetts, Connecticut, and Rhode Island.
You must have watched kids' birthday parties at climbing walls. A climbing wall is a marvellous place for kids' climbing experience.
The gym offers different level climbing classes to facilitate the other age groups. The Rock-and-roll session is for all age 5-16 climbing learners. Yet, the kids with good climbing skills can just join the youth-only climbing session for practice.
One of the best rock climbing spaces for kids, in New York City, is Brooklyn Boulders for outstanding bouldering experience for kids. Your toddler or kid can enjoy a superb bouldering experience because the gym has specified the climbing walls or kids too.
To help your kid, learn the basics of climbing, the gym offers after school sessions and the weekend classes. If you are thinking of renting space for a birthday party, it's also available here.
Outdoor bouldering is a matchless experience for climbers. The nature like the construction of the walls boats the learning of your kid.
The Cliffs at Dumbo let your kids enjoy climbing from spring to fall in North America. The beginner area serves kids and toddlers. So you can visit the kids climbing space occasionally.
In NYC, it's difficult to go for natural rocks. So you can help your id have a memorable rock climbing experience by enrolling at Cliff at LIC.
The Cliff welcomes climbers from all age groups. So, you can send your child of 6-9 to join as a beginner to have fun. Intermediate climbers properly designed curriculums for ages 10-12 and 13-18. Thus the climbing gym fully caters to the needs of young climbers.
Besides this, Cliff also brings an opportunity to get admission during vacations. During the course, the climbers learn the basics of climbing, e.g., use of gears.
Want to know more? The Cliff also allows kids to have fun-filled wall climbing birthday parties.
The rock climbing space in Manassas is for seasonal visitors. Though the gym offers no classes, yet climbing is outstanding here.
So, if you can't follow a set schedule, your kid can visit the climbing gym whenever you can send him. You can also have birthday parties here on a reasonable package.
You will be spellbound as soon as you enter the area. The vast show of challenges awaits your kid. And your kid will not forget the non-traditional climbing experience here.
Just let your kid wear his harness and explore the castle of climbing wonders. You'll love to see him making impressive moves with those ropes and walls.
Living in Colorado, your kid will not miss his climbing lessons and practice. Whether he is as young as 6 or a teen, the CityRock gym helps him learn and practice his climbing passion.
The gym helps the climbers by providing them climbing instructors making a ratio of 1 for 4. Thus, the kids get satisfied and fully facilitated learning here. Similarly, fully built and structured climbing walls also optimize the skill for the ultimate nature climber.
No bright walls, still among the spectacular rock climbing places for kids, it has excellent to offer. The reason is the well built high mounted wall with numerous holds.
The indoor climbing gym is for your kids as a climbing school, seasonal camps, and parties. I'll say it's an ideal bouldering area for your kid because the walls offer nature-like challenges for the climbers.
Are you looking for climbing places near Santa Ana? With the aesthetic deal of climbing, Climb gym is for your kid's climbing learning needs.
Though the gym has two locations: one at Santa Ana, and another at Los Angeles, the Santa Ana is the one I'm talking about here. As the climbing area is for kids and young learners, the beautiful walls are fulfilling the needs of little climbers. I'll call the walls a jackpot for the climbers at Santa Ana.
5 Best Outdoor Rock Climbing Places for Kids
Living in the USA, you have a good range of outdoor kids rock climbing places in almost every area. You can take your kids to the sites because the authorities have set rules for the climbers of different levels.
So, by abiding by the rules and keeping the rock climbing safety tips in view, your family can have a fantastic bouldering exercise. Here we come with best found outdoor climbing walls in nature.
To satisfy your outdoor climbing craze with your kid, the Shawangunks has a treasure of climbing with over 1000 routes, So, you can choose a simple route to help your kid enjoy the place as an outdoor climbing area for kids.
The most exciting thing about this area is the hundred of boulders your kid can love to climb. So, when you plan the vacation, the destination can bring your kid a memorable joy.
2. Pinnacles National Park, California
Pinnacles are one of the bouldering places in California. If you're a bouldering parent, you can decide on visiting these outdoor rock climbing places for kids.
The rocks are comparatively weak here. So, if you look forward to bouldering with your kid, avoid going high. However, for a beginner level practice, you can go there.
Well-known heaven of boulders and climbers is Zion National Park, Utah. With enchanting scenery, are tempting climbing walls the park invites thousands of climbers.
If you want to introduce your kid to rigid mother nature, you can plan the climbing expedition here. You can even schedule a stay of days or weeks because of good camping facilitation here.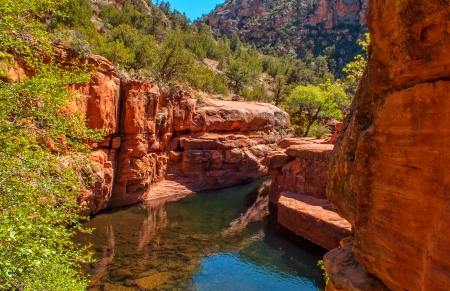 Climbing in the forest can be more joyful. If you want to taste it, go to Coconino National Forest. The scenic beauty opens its arms to embrace every visitor from hiker to boulder here.
The climbing area is full of bouldering and climbing opportunities for beginner to expert climbers. Hence, your kid with climbing parents, like you can have an exceptional real-time, natural climbing experience over there.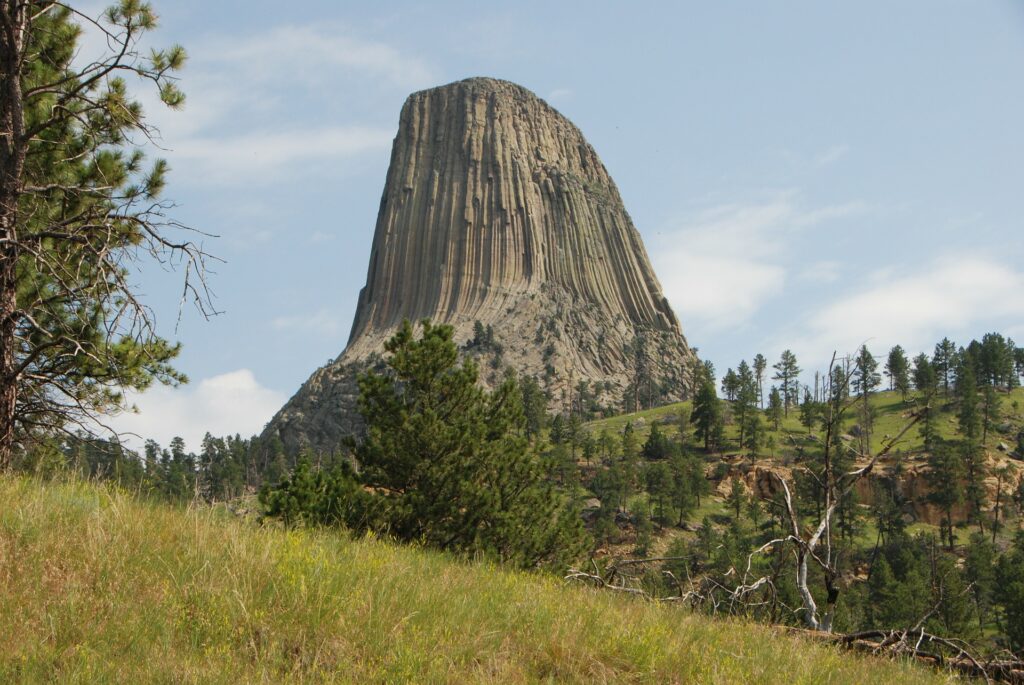 It's too hard to climb over then why should you take your kid to Devil's tower?
Inspirations and motivations are great tools for experts. You can take your kid to camp. The toughness of the challenge can inspire him to think big. Your kiddo can also try some climbing according to his level.
Final Thoughts
Learning has no limits. From indoor climbing walls and gyms to adventurous nature, treasure of opportunities are waiting to embrace your little climber.
Whether you provide him with practising opportunities at home or the gym, everything will help him learn more. So, what are the rock climbing places for kids you will plan to make your kid visit? You can also share them with us….