How to choose climbing shoes for kids?
Your kid may be interested in bouldering or sports climbing, or maybe they're just getting started with indoor climbing at your local gym or facility. You'll want to find out what kind of shoe is best suited for their needs and budget
Kids' feet grow quickly and they can wear out shoes quickly too, so it's important to choose shoes that fit well and last longer than average.
However, before you start looking for the best climbing shoe for your kids, there are some things that you should keep in mind:
Durability – Climbing Shoes For Kids
Climbing shoe durability is a very important consideration for climbers, especially if you're looking for a pair of shoes that will last for multiple years.
The durability of climbing shoes depends on the quality of materials used and the design of the shoe.
Climbing shoe durability is also affected by how much you use them. If you climb several days per week, then it's likely that your shoes will wear out faster than if you only climb once or twice per week.
When shopping for the most durable shoe possible we recommend finding a shoe that has reinforcements in the areas that will see the most abuse (typically around the toe area).
This way, even if your shoes start to show signs of wear after six months, they should still last another year or two before they need replacing again!
Size – Climbing Shoes For Kids
Climbing Shoe Size will likely be a significant consideration when purchasing climbing shoes for kids. The right size will ensure that the shoe fits comfortably, allowing your child to climb without pain or discomfort.
Climbing shoe size is important for the comfort of your feet and the security of your grip. It can also be a factor in how much you enjoy your climbing experience.
Sizing for climbing shoes has always been an issue. We recommend finding a shoe that fits well and then checking the manufacturer's website for suggestions on how to measure your child's foot to ensure that you are ordering the correct size.
We strongly recommend trying on a pair of shoes before you purchase them online or in-store.
Look at how large or small your feet are in comparison to other climbers.
Try on different sizes and styles until you feel comfortable with the fit.
Don't buy too small or too big – if they are too tight, they will hurt your feet, and if they are too loose, they won't perform as well.
So it's important to make sure they fit well from the start rather than waiting until they've broken in.
Fit – Climbing Shoes For Kids
The climbing shoe fit is one of the most important aspects of choosing a good pair. Your shoes should fit your foot, but not too tight.
The best approach would be to get a shoe with a heel adjustment and fit it. So that the heel adjustment is cinched tight, then as they grow, the shoe will adjust to them.
A snug shoe will give the most precision and control on small holds.
A shoe that is too large will be floppy and loose and may cause you to lose your footing on small holds, while a shoe that is too small can cause pain and cramping in your toes.
Shoes should not be painful in most cases. If they are, something is wrong with your feet or your shoes (or both). They should be comfortable enough that you don't even notice them when you're climbing.
Materials – Climbing Shoes For Kids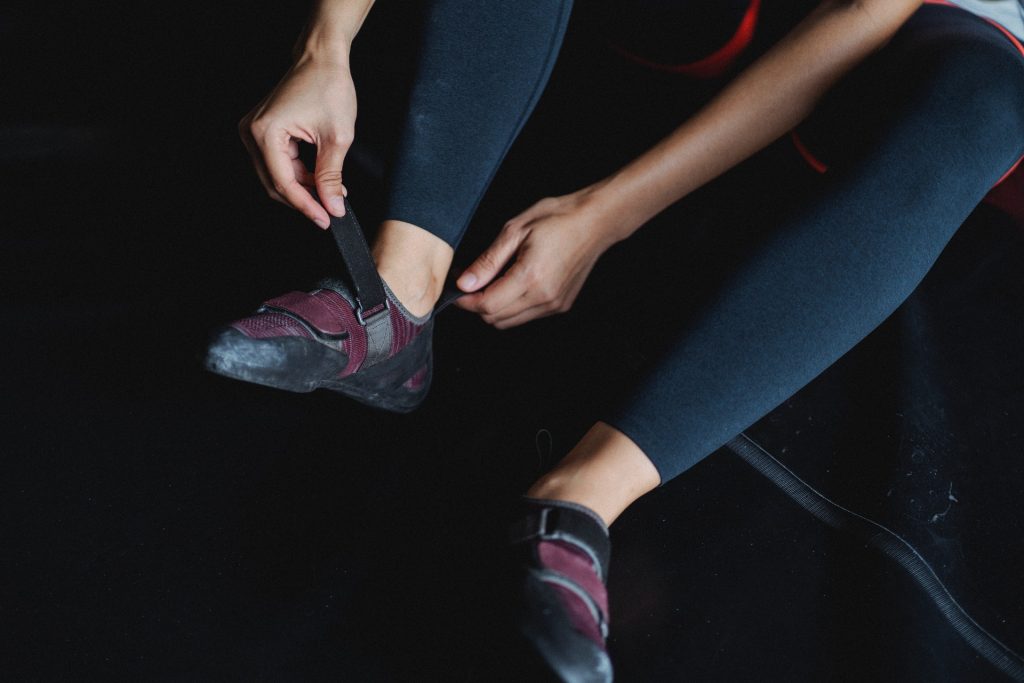 Climbing shoes are made from a variety of materials, each with its own advantages and disadvantages. each of which provides different properties. Leather is one of the most popular materials for climbing shoes, but there are other options as well.
Unlined leathers are comfortable and breathable, but they can be slippery when wet. They stretch and break down over time, so they aren't as durable as other materials. However, they are very inexpensive, so it's worth trying one out before spending more money on a synthetic or lined leather shoe.
Lined leather shoes are more durable than unlined ones because they have a waterproof lining that prevents them from stretching out too much or breaking down too quickly. These shoes also tend to last longer than unlined models because they don't absorb water as easily as non-lined versions do. A drawback is that they can be heavy compared to other materials such as rubber or plastic.
Synthetic materials. Synthetic materials include nylon or polyester mesh uppers, which are stronger than unlined leather uppers but still lightweight enough for climbing purposes. They're also great for people with sensitive skin who don't want to wear real animal products on their feet all day long!
Footwear Closure
When choosing a climbing shoe, there are many factors to consider. The most important aspect is the fit. A climbing shoe should be comfortable and snug when laced up, but not so tight that your toes feel like they might pop out!
The style of closure can also affect how well the shoe fits. The most versatile style is Lace-up. You can loosen the laces if your foot swells during a climb or tighten them if they feel too loose at the top of a route.
Shoes with Velcro closures offer superior on/off convenience. They are great for bouldering and gym climbing because you can quickly slip them on and off between burns on different routes. Velcro shoes are also good for beginners learning how to use their feet for climbing instead of relying on their hands as much as possible.
Slip-on shoes have elastic closure systems and offer the greatest sensitivity and lowest profile of any shoe. Slippers are fun for training because you can feel every hold and foothold better than with other styles of shoes, but they're not ideal for sports climbing where comfort is important
Climbing Shoe Last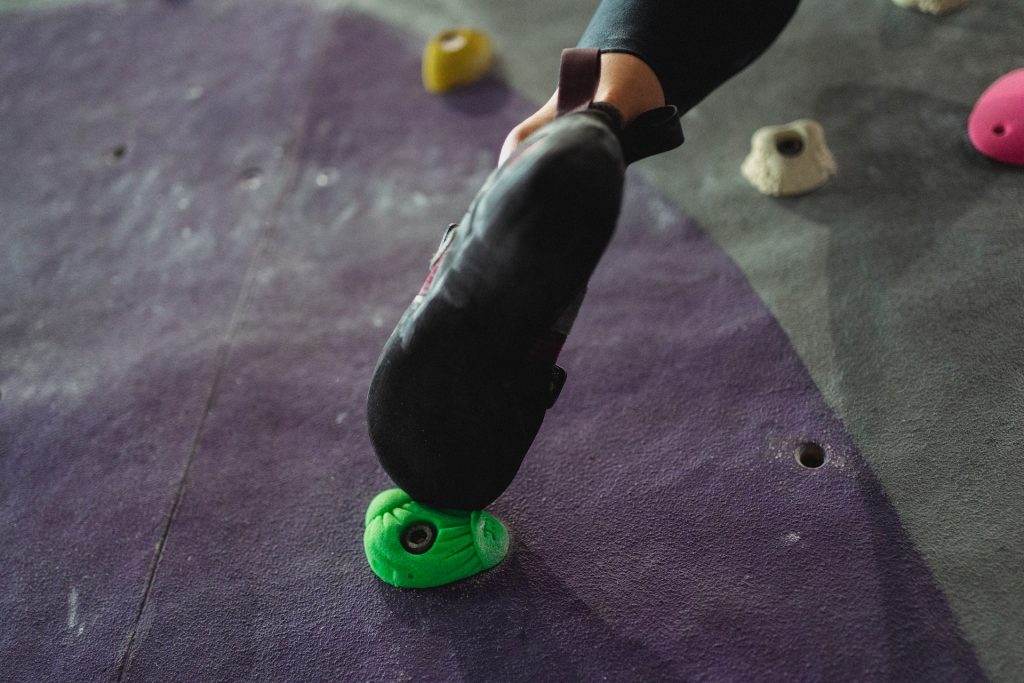 Climbing shoes come in a variety of shapes and styles. The most common are slip-lasted, board-lasted, straight, asymmetric, and downturned.
Slip-lasted climbing shoes have a soft, flexible last that allows your foot to conform to the shape of the shoe. They are typically worn by beginner climbers because they're easier to break into than stiffer lasts. However, many brands offer stiffer versions of slip-lasted shoes for advanced climbers looking for additional support on long routes or bouldering problems.
Board-lasted climbing shoes have a stiffer last that gives your foot more support and protection when you're standing on small edges or cracks. Board ladders are also more durable than slip ladders, which means they'll last longer before tearing out the front toe piece.
Straight ladders have no asymmetry in the toe box, making them ideal for both crack climbing and face climbing in areas with lots of small edges.
Asymmetric ladders have one side that's slightly wider than the other; this allows you to stand on smaller edges without having your feet slide off while keeping your toes aligned so you can make micro-adjustments with your feet while
Climbing Shoe Outsole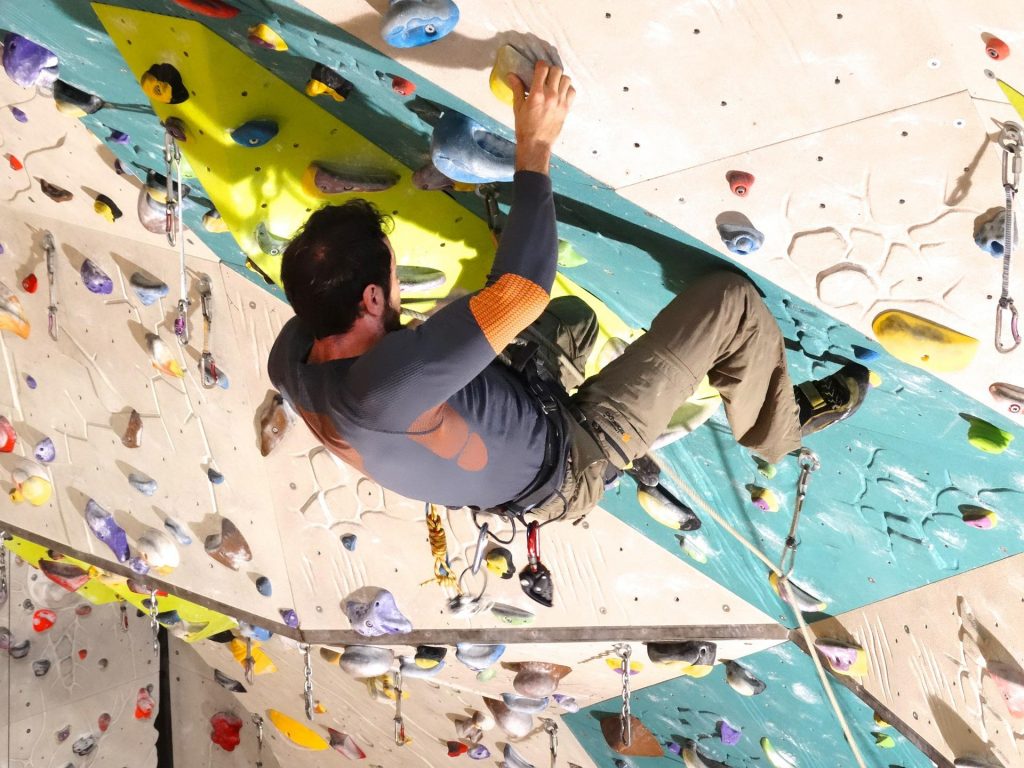 The outsole is the part of a climbing shoe that you actually touch the rock with. Most shoes use rubber soles, which are made from a wide variety of materials and have different degrees of flexibility.
Rubber soles come in many different types, each with its own characteristics. Some rubbers are softer and stickier than others. Some are very flexible and can conform to any surface, while others are stiffer and less flexible.
The main thing to keep in mind when choosing an outsole is how much wear you expect on your shoes. If you're going to be climbing on abrasive rock or gym holds that make lots of noise, then you'll want something that will last longer than average. On the other hand, if you're going to be climbing on soft rock or plastic holds, then durability isn't as important as it would be otherwise.
Outsole thickness. Another aspect of climbing shoes is their sole thickness — how thick or thin it is compared to other types of shoes. Some climbers prefer thicker soles because they offer more support during difficult climbs, while others prefer thinner ones that allow them more flexibility in their footwork movements while climbing through difficult terrain.
The thickness of your climbing shoe's sole is determined by two things: how much rubber is on the bottom and how thick it is. The more rubber there is underneath your foot, the more comfortable they will be when standing on small footholds and edges. Thicker soles also offer more protection against sharp rocks and other abrasive surfaces where you might fall or take a tumble.
Conclusion
Climbing shoes are the most important piece of equipment you can buy for your child. They have a big impact on your child's climbing ability and comfort.
A good fit is key for any climbing shoe. If it doesn't fit well, it won't perform well either. You'll want to choose a size that matches your child's foot length and width exactly, as well as their level of comfort with a snug fit. If your child has wide feet or high arches, you may need to look for shoes designed specifically for those types of feet.