Your rock climbing enthusiast has got a call for bouldering? And you've got worried about kids rock climbing gear?
Apart from looking prepared, having all the right equipment keeps your kid safe and active to enjoy their sport. To help you get all these, we've got the Rock Climbing Gear List that your kids need indoor or outdoor.
Just give a read of 10 mins to our article. Your all worry will end soon. So, here we go.
How to choose the Kids Rock Climbing Gear.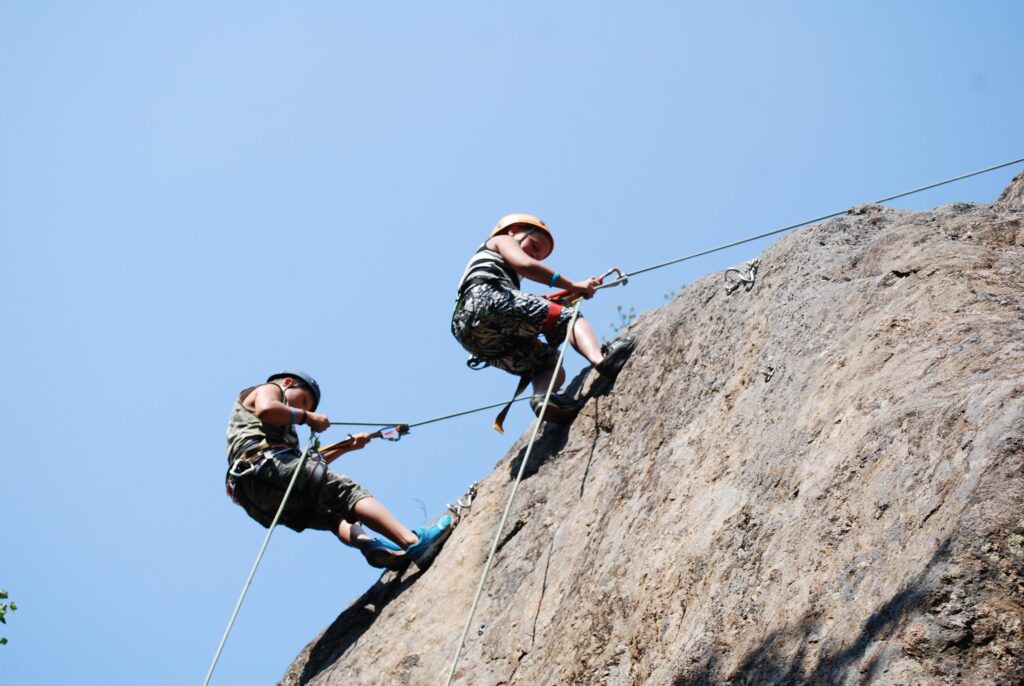 Before digging deep into what equipment your kids need for crock climbing, it's essential to see how you can choose kids rock climbing gear.
A better understanding will help you decide on our picked rock climbing gears for kids besides getting some more suitable options from this article. So, we have you get the climbing gears for your kid to consider the following things:
Having kids' gears allows them to practice at your homemade indoor climbing wall or the climbing wall in your backyard. Similarly, he can also be active with you outdoors when you're a bouldering parent.
If your kid is going to a climbing gym. He has already got some gear at the gym. To have his own, you can get the same gear for him he has used over there.
Many of the climbing gears are hard to decide on without an expert or instructor advice. So, if your kid needs gear that he hasn't used earlier, ask your kid's instructor for the suitable size for him first.
Hence, you can get better, long-lasting climbing tools for your kid.
Must have Kids Rock Climbing Gear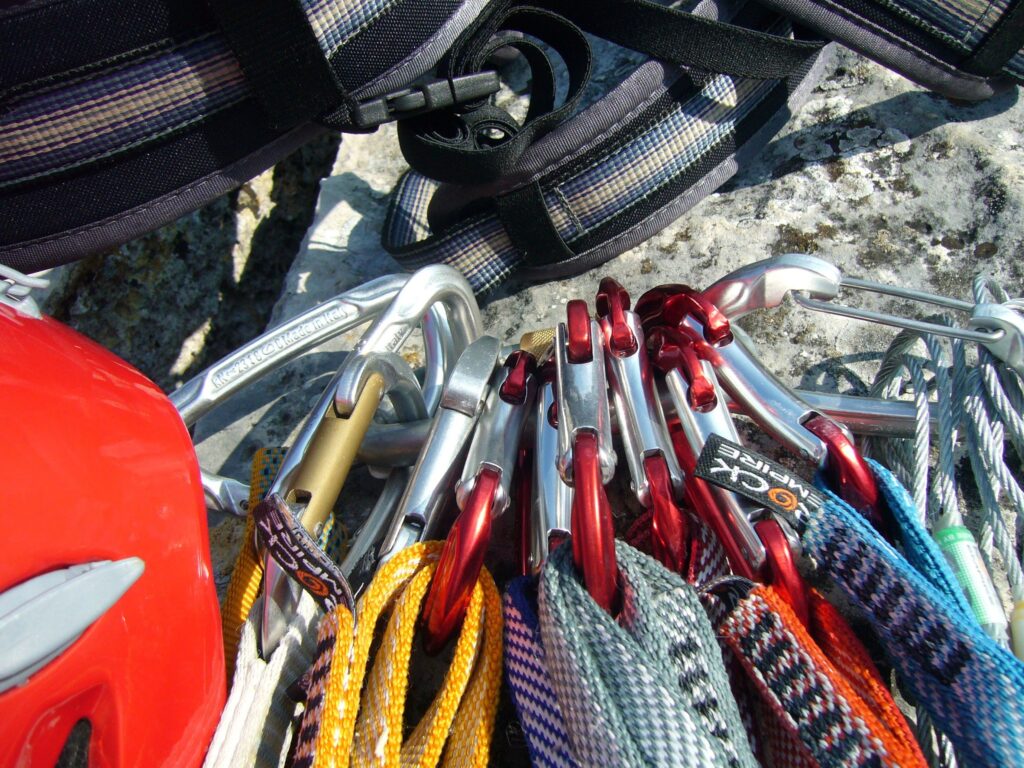 You'll find all the kids' rock climbing gears in our list to help your kid a successful climbing experience gallery. So let's explore.
For a challenging sport like climbing, the ultimate support is the basic need of your kid. The rock climbing harness allows the kid to move comfortably up or down.
Even if your kid has a comfortable harness, he can easily spend his time hanging and moving around for climbing is all about patience and endurance.
To help your kid stay comfortable and safe, you need to choose the perfect kids' climbing harness for him. You can get the climbing harness for younger kids up to 5 years and also get a harness for your elder kid. To know more about the kids' climbing harness, you can check out the link.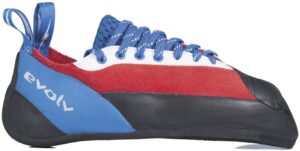 A toddler rarely needs climbing shoes. He can start rock climbing barefoot, or socks. Yet, for adopting climbing as a sport, they have to get shoes.
Shoes help the climber make use of rock pockets, shift their weight on the toes, and climb without hurt. The shoes also allow the climber to feel the rocks and surfaces under his feet to decide his moves.
Besides these, the shoes also must prevent the feet against hard rocks. This is why the shoes have hard/soft rubber soles and toe protection.
As soon as your kid enters the gym or joins outdoor bouldering, it's essential to get him climbing shoes.
The climbing shoes are different for the needs of the kids. When you select kids' climbing shoes, make sure they meet the climbing needs of your kid and are also comfortable and breathable.
You can get shoes for your beginner climber or aggressive climber. The shoes for beginners are less pointed at the toes, while those for the skillful climbers have more pointed toes. So, before you buy the shoes you can also consult your climber's instructor or the best kids climbing shoes.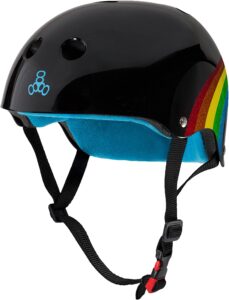 Kids climbing is full of risks, just as life is. Descending and ascending both are challenging.
It's so especially when your kid is more busy looking for the pockets and rock gaps or heading towards concentrating on his next move. But you know rocks are ruthless as well because they can fall too.
So, a strong helmet can help your kid stay more focused on his hand or feet than his head to avoid injury.
Similarly, it's common that the kid has to land on the pad. In such cases, a helmet lets him land safely. Therefore, to help your kid focus and be safe, make sure that you've got him a good quality helmet.
To get the helmet of your kids' size, measure the head of the kid with a measuring tape. Place the tape right above the ears. Measure twice or thrice for good measurement then, get the helmet 1 size larger.
You can also get the kids climbing helmets in various colors and designs. So, no matter whether you need it for a girl or boy, the wanted color will be there.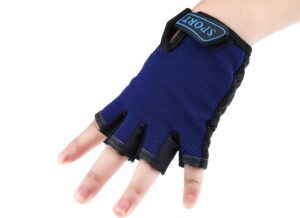 Those strong ropes with a lot of stress are very hard to hold on to — the gentle hand of your kids!!! A bruise can hurt your kid's hand so badly that he might have to delay his practice or denounce it.
Good quality gloves can help your kids to get a better hold on the ropes and other climbing gears. Though it's uncommon that kids wear gloves while climbing, yet later they have to.
To help your kids get used to wearing gloves you can buy kids friendly, safety goals you might not see many kids wearing gloves while climbing the rocks. Because the benefits of the gloves are more.
With the climbing gloves, make sure that they can provide max friction for your kids' rope for the best control.
Do you know how valuable eyes are? So, you also know the special care your kids' eyes need while climbing on the fierce rock?
How many times would your kid be at the potential risk of getting dust into his eyes while climbing the rocks! Or the glare of the Sun will force him to seek some shade while deciding.
Toddlers love to wear glasses…OMG!!!! You can also get your toddler habitual to wearing toddler sunglasses when you, as bouldering apparent, take him with you.
To get the kids' sunglasses make sure that the sunglasses should:
Maintain the vision with clarity.
Give max protection by covering the eyes fully.
Have a headband to prevent unexpected displacement of the glasses.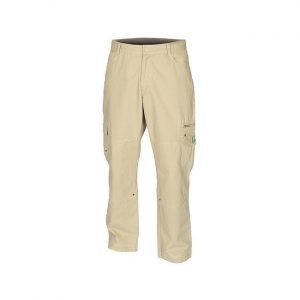 To your surprise, your kids' pants will last for a few days only when he is busy practicing. Therefore, it's better to buy pants that will last for a longer time.
Though you might see that your kid can wear jeans, or shorts at bouldering, yet a robust pant can be better like:
Your kids will be more comfortable.
A better friction resistance will also prevent scratches.
Breathable pants will also help in easeful climbing.

You know very well that belay devices are helpful for any climber. The belay devices are as essential for climbers as their ropes are. The reason is, the belay device acts as brakes and provides control over movement.
Thus, the belay devices increase friction on the rope to catch the fall, bring the climber down, and increase the rope feeding.
Should you buy the belay device for your kid? No….!!!
The gyms provide the kids with the belay device according to the type that they need. However, if your kid does independent climbing with you, bouldering parents, then you can get one for him.
Even if you have built a climbing wall for kids, for an independent bouldering experience, your kids can get his. In the same way, your kid will need his climbing belay when he is at intermediate to expert level.

The most important for any climber is his rope like a hand is for a needy. So, your kid will also need the rope.
At his gym, he might not need a rope. Yet, after some time, he'll want to have one for him.
Then, you can look for the best climbing rope for kids. The ropes are available according to different thickness/diameter and lengths.
The specifications of the rope are according to the climbers' age and the route. If you want to get a rope for your kid, you can consult his instructor.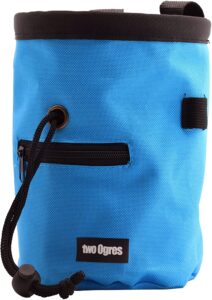 Do you think chalk bags are an essential kids' rock climbing gear? Every kid has liked chalk since his childhood. While in bouldering, the chalks are most dear to them. The chalks provide the kids with enough friction to conquer the rigid surfaces.
You can get a chalk bag to feed your kid. Size? If you ask me, the bag that fits the kid's size is for him.
Your kid's chalk bag can also empower him. How? You can attach his favorite toy with his chalk bag — a deal of happiness.
Another basic gear in our list for kids rock climbing gear is the carabiners. The gears allow your kid to control the movement.
When you choose carabiners, get those with lightweight and extra strength.
The carabiners are of different shapes like oval, D-shape, Asymmetrical D-shape, and pear shape. In the same way, they are different for the gate type and locking system.
Then which one should you choose? The one that your kid is already using at his gym or consult your kids' gym instructor to suggest for the carabiners according to your kid's needs.
As basic climbing gear like ropes, the quick-draws help your kid to attach his freely running rope to his anchor. It's like a dog bone with non-locking ends.
At one end, it has a rubber stabilizer that connects to the carabiner. While the other end is open. The quickdraws are also in different sizes.
To get the perfect size for your kids, you can get one according to their weight. Yet, be mindful that it should be strong enough to bear the weight safely.
Make sure it should be good balancing the lighter weight. To buy, the quickdraw has the packing of 5 or 6 quickdraws. So, you can buy 2 packs for your kids.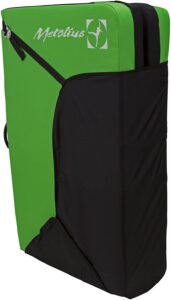 Safety is the top priority when it's about kids' rock climbing. So, when your kids fall or land, a scratchpad is of great help. Just imagine a landing on rigid, uneven rocks…. Not desirable…
Climbing kids also need rest and sleep when they are bouldering outdoors for hours. They also need someplace to sit on and enjoy food.
Having their crash pad, they feel great comfort. Therefore, a crash pad is among the kids rock climbing gear.
A good crash pad is quite lightweight, easy to carry, and durable with a long-lasting cover. So, get the most comfortable crash and for your kid.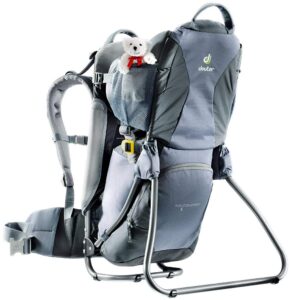 Are you also a bouldering parent? You'll love to carry your little climber for bouldering with you.
Many a time, at longer routes, it becomes quite difficult for your kid to walk with you. Of course, you know very well.
Though the carrier isn't essential kids rock climbing gear, you'll need it when you are a bouldering parent to take your little climber on tough and long routes.
So what can you do? Kid Comfort Air can help you carry your kid easily because of the cushioned inner.
The gear is highly helpful because it also allows you to pack your kids' climbing essentials in the bigger pockets. The manufacturers have designed the carrier to let it rest on the ground as well. Hence, if your kid is sleeping, you can easily unload the carrier at a plain surface without disturbing him sleeping.
Get the Kids Rock Climbing Gear
Like any other sport, rock climbing is a highly useful sport for kids. You can prepare your kid to inquire about all the challenges life will put before him, by helping him excel in such a challenging sport.
To help your kid strive in his hobby, you need to give him full support and prepare him for a winning end after all. So, you can help your kid.
You can ensure the max performance of your kid by getting the kids rock climbing gear. So what rock liming gear is your kid missing? Check the gears out and get for your kid on time.