At what age can kids start climbing? As a compassionate parent, you may want to introduce your kid to the fascinating sport of rock climbing.
By sending him to learn rock climbing and scale heights, you desire to receive the potential benefits this incredible habit offers.
Rock climbing can bolster your kids' confidence, provide them the riches of extraordinary stamina and endurance, and improve their self-esteem. Besides, it can bring laughter to their faces, enjoyment in their soul, and better decisiveness in their minds.
In this article, we're going to look at the link between kids and climbing. We'll also discuss the exact time for your kids to climb. And how age appropriateness brings the potential benefits of starting climbing at an early age, and much more.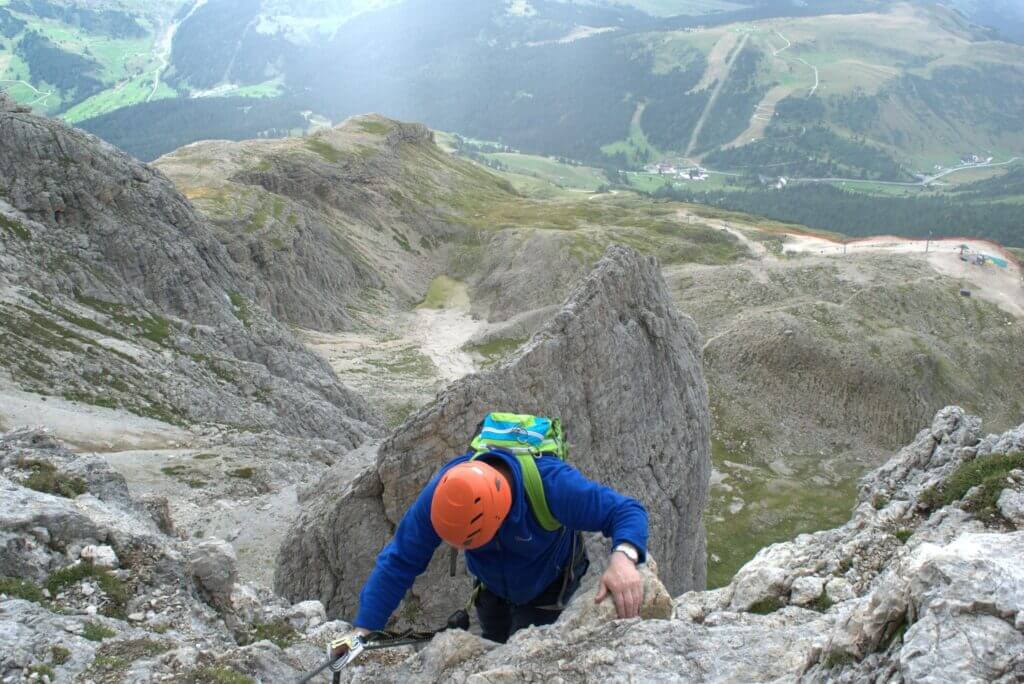 Let's revive the question again. At what age can kids start climbing?
An unequivocal answer to this question doesn't exist. Broadly, if your kids can walk, they can also climb.
You've got the decisive power based on the physicality of your kids. Children are naturally adventurous, and we can note them climbing surfaces, sofas, couches, doors, and anything they can get their feet on from as early as when they're two years of age. However, safety should be your number one concern when you allow them to climb.
Safety measures should remain your utmost priority. The presence of an adult is necessary when your kids are starting or learning to climb.
Opinion of Climbing Expert at What Kids can Start Climbing
Most climbing experts recommend introducing kids to Rock Climbing between 4 to 7 years of age. It's because they have gained basic problem-solving skills and can take instructions at this age. Experts also suggest that children below 16 should not get involved in finger strength training and intensive rock climbing.
The Primary Age for a Child to Climb
Generally, the children start climbing by the age of two. However, we can refer to it as an attempt to climb.
Whether it is a couch at the home or a statue in the park, kids with prevailing curiosity will start attempting to climb varied structures. Some are good at it; some are average.
When you place a toddler on a boulder or any such structure, he will do his best to scale the height with a bit of aid from the supervisor.
Climbing is necessary for children to develop motor skills (actions using major body muscles like legs, arms, torso, etc.)
Children gain confidence in their skills by climbing up stationary structures. By doing so, they also learn about their environment.
While safety is necessary, an overemphasis on safety concerns leads to abnormal fear about climbing. You should know that danger can be mitigated, and you can make climbing fun for your toddlers.
Most climbing experts believe that you can persuade your children to rock climb when they're around the age of four or five.
By this age, children possess sufficient problem-solving skills to make them able to climb in a fun way.
Now, they also have sufficient motor control for them to climb. However, they usually lack finer motor skills at this age, so you need to be careful.
If children learn to climb at this age, they can move up in the social hierarchy in their later years. They gain confidence in their skills for later years to come.
At What Age Can Kids Start Climbing Outdoors?
Kid's early outdoor rock climbing refers to climbing on massive boulders for practice or sport in the genuine sense of sport. It's not that difficult, and three-year-old kids should be able to do it perfectly.
If your kid is 3 years old or above, you can take him to learn more about this sport and enjoy himself. It's not that difficult, and three-year-old kids should be able to do it perfectly. But you can use thick padded crash mats to reduce the impact of falling.
If it's a coaching session, you try to memorize some safety measures. The coach to children ratio is negligible in most circumstances, where one coach is available for five or more children.
Here, the most valuable tip for your kids' rock climbing skill development is bringing situational awareness.
They should look up to make sure no one is above them. This way, if a kid falls from some height, it can't get any potential injury for your younger ones.
While there are thick padded mats in gyms to avoid injuries, landing technique is equally important. Your kids should be capable of landing correctly to avoid their legs, arms, or head injury.
Safety is highly critical in climbing. You advise your children to stay away if something isn't right.
When you're accompanying your kids to the gym, request the instructor correct them in case of any mistakes. In the same way, bouldering is fun. Hence, safety should be your primary concern.
How old should a Kid be to climb Holding a Rope or Climb?
There are group classes for rope climbing for three years old children. However, consult your local gym instructor about what age they allow rope climbing for.
Various gyms include different minimum ages because of various insurance providers, and it's wise to ask the gym owner to avoid unnecessary disappointment.
Rock Climbing Equipments' Age Appropriate Availability is Evidence.
As it is clear from the name, rock climbing needs extra care. Therefore, you have to use essential gears for your kids' rock climbing. The age-appropriate equipment is available from the age of 5. Thus, the manufacturers are also following the experts' advice to make the gears for 5 and above.
Why Start Kids Rock Climbing at Toddler's Age?
Rock Climbing represents a relaxing activity and refreshes the minds. It produces a beneficial long-range effect on our cognitive abilities.
A team of researchers at the Psychology Department of the University of Florida conducted a study on individuals above 18.
The experts first tested the participants for their memory capacity, and then they exposed them to strenuous climbing activities. The researchers tested them again for their memory capacity at the end of the exercise. And researchers found a whopping 50% increase in their memory capacity.
It shows that rock climbing can develop the same capabilities in your younger kids yet more efficiently.
Memory is essential for kids to perform better at school. It also involves adopting the most suitable ways to talk and decide. Making children climb at an early age leads to better performance in later school years.
Hence, the kids' body is more flexible, and motor skills development is also rapid. So, your kids can learn to climb the rocks at an early age excellently.
Rock Climbing Training Gyms Specify Age Centred Training Techniques
If you're not present all the time or you find it hard to train your children to climb, another way is to enroll them in the local climbing gym.
Most climbing gyms can enroll kids as young as three years. However, send your kids to the gym between four and five years. The reason is,  these professionals have instructed lots of people, they know many fast learning techniques such as….
●  Laser Chasing
In this technique, laser light is used to pinpoint your kid's hold to use for climbing. Depending upon the difficulty level, and as your kid gains skills, the instructor can direct him to use hard-to-access holds.
●  Elimination
In this technique, experienced climbers remove some holds to make it hard for kids to climb. Elimination doesn't imply removing some holds physically, but they have marked them so that your kid can't resort to them.
●  Toprope Racing
Your kid races to the top while other kids cheer on. This game aims to make children climb in the shortest possible time.
●  Challenges
Your children have to deal with various challenges. They follow the same route each time but with varied sets of rules.
For example, if they did their first climb using the right arm, they would climb with the left arm next. These challenges are essential for problem-solving skills and endurance.
These are some techniques that will aid your children to grow their climbing skills. However, according to an article published in the National Center for Biotechnology Information, children below 16 should not try intensive finger strength training.
The same article advises them not to take part in international bouldering competitions. The purpose is to restrain youthful climbers from being exposed to substantial injuries.
Help your Kid begin Rock Climbing at their Suitable Age.
Ensure that even if your kids climb earlier, you have got him all the equipment and safety measures. In this way, whether your kid takes steps for bouldering for the first time at 3 or more, your pleasurable and safe experience will mark it as the ideal age.
Here is how your kid can have age bound safe climbing experience.
1. Get him the Necessary Gears for Rock Climbing.
Some equipment for your kids' climbing includes rock climbing shoes, a climbing helmet, and a chalk bag. In addition to this, some gyms may also rent this out for your kids.
Before buying a harness, make certain that it fits your kid's physique. A full-body rock climbing harness is excellent for children around 5 years.
The size of the harness should be snug enough. However, make sure that it is not easily pulled down. If you're buying at a physical store, you test it before making a final purchase.
Climbing shoes are a must for rope-climbing, no matter how much your kids insist on climbing barefoot. Shoes protect toes from unnecessary injuries.
The climbing helmet should be a robust one so that it can absorb the force from all sides. An adjustable climbing helmet should remain a priority so that children can use it for a long time before they outgrow it.
The chalk bag should be fixable on the belt loop. It makes certain that your kids can dip their hands in the bag and get them dry.
2. Instruct your younger ones to climb at an early age.
Children are fast learners and can't wait to begin climbing. Here is a list of techniques you can use to make them learn fast.
Make them watch videos. Children are curious and love to find answers.
The best way to instruct them is to make them watch climbing videos on YouTube. Don't get irritated if they assail you with their innocent questions.
You should respond to them with affection and quench their thirst for knowledge. You should explain to them the equipment used and the purpose of using it. Also, inform your kids about the featured climbing, such as top-roping, bouldering, and lead climbing.
Use Kids Rock Climbing Guides. Another great way to make your kids learn to climb quickly is to use the guides on kids' rock climbing.
You and your kids will love reading them before embarking on their activity. Guidebooks excellently explain different climbing factors excellently. Make sure that these guidebooks are easy to understand for your kids.
Climb as they watch: The best way to train a younger one is to enable them to watch as you or someone else climbs. An adult doesn't need to climb. It can be one of their siblings or any other children.
When you climb, explain various aspects of climbing to them. Even if you don't, they're excellent observers and will try to mimic every move you've made. When you're climbing, ask them to climb in front of you. It's sensible to supervise them and correct their mistakes if they make any.
Conclusion
Climbing and bouldering are beneficial for kids to lead a better life. It has potential advantages for the overall well-being of kids in their later years.
The most suitable age for children to climb is between two and five years. If children start climbing early, they're more likely to move in the world with their heads erect.
In this way, they'll be capable of "standing up straight with their shoulders back and moving up in the social hierarchy.